---
Hypercritical T-Shirts Return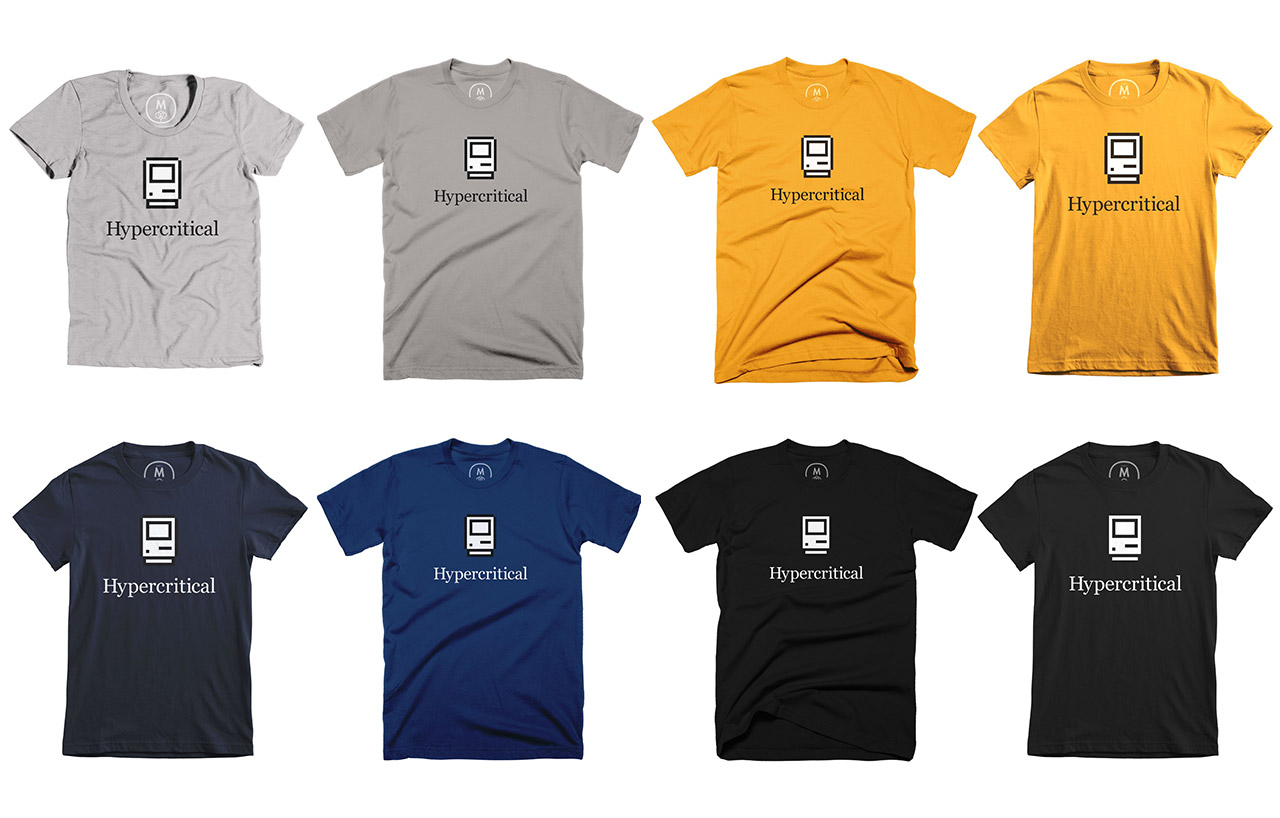 Five years ago, I sold t-shirts commemorating my first podcast, Hypercritical, which ran for 100 episodes in 2011–2012. The shirts also celebrated this website, which is updated nearly once per year. Thanks to everyone who purchased a shirt all those years ago.
Since then, I've gotten many requests to sell the shirts again, either to replace old shirts or because someone missed the previous sale entirely. Today, the time has come for the triumphant return of the Hypercritical t-shirt. The sale ends on Friday, June 29th at 8 p.m. EDT, so if you want a shirt, don't delay. It may be five years—or longer—before they're sold again.
The shirts are available in men's and women's styles and in light and dark colors:
My sincere thanks to everyone who has purchased a shirt, past and present, and to all the people who continue to listen to my podcasts and read this site.
---